Management Training
duration 25.4.2012 - 17.5.2013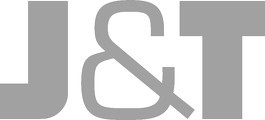 www: www.jtbank.cz
Person: Táňa Turziková, Jan Hazlbauer, Attila Ember
Description: practical management, modeling effective department, reporting, processes, staffing, strategies and methods, assessment and motivation of employees, team values​​, test at the camera
Advisor: Jiří Střelec
The cooperation and the training were aimed at preparing selected workers for the position of a teamleader or a manager. Providing them with enough training, so that they are able to lead workers and create collaborating teams.
Scope of cooperation: Management training, April 25, 2013 and May 17, 2013
New, prospective team leaders to lead one section of the IT department were selected as part of an organizational change within the IT. We wanted to give our current team workers with a long history of a very active approach a unique chance, rather than look for external team leaders void of any knowledge of both the company environment and the team. We sought to find the right way how to start up and direct their positive enthusiasm to control the work of the team of which they had formerly been just members. As far as time considerations were concerned, we could not afford the luxury of having them try anything new, we wanted them to get it the first time right. We approached Mr.Střelec, viewing our long-established cooperation, and asked him if he could help us train new team leaders so that they were able to lead and motivate the team.
So far we have only been through the introductory two parts of the training whose scope includes: a manager´s duties in the company, how to lead a team effectively, how to create a synergic effect and save office activities. In the first part, we went through subjects such as: how to manage a company, what makes a system work from the process map ‒ processes ‒ subprocesses ‒ operations. We have learned how to phrase conclusions and distinguish between a conclusion and a job. In the second part of the training we have learned to understand how to create visions, strategies and targets, how important the values are, we have also come to realize what values we want to support and create in the team. We were not trained in values or a strategy only by having them explained, but learned to name and explain them, tried to ask about them during a staff selection procedure to know whether an applicant shares them, likewise, we tried to create a strategy and set a process. This is exactly the added value of Mr.Střelec training, as compared with a regular, routine training, that helps us establish strong fundamentals we need to build the team management on.
The training has affirmed that we have given the chance to lead to the right people. They have correctly grasped that managing a team definitely is not about assigning work to their subordinates and subsequently checking on how it has been performed. The correct way of managing a team is about our values, about our drive to stand up for those values, about seeing work in the processes, about having a clear vision with a strategy of what we want to achieve.
Ing.Taťána Turziková Jan Hazlbauer Attila Ember
Section Director Team Leader Head of IT Department
IS/IT department IT department IT department
Mobile: +420 602 404 388 Mobile: +420 602 129 438 Mobile: +420 903 282 501